Panoramic Photography
Hawaiian Islands
Dave Tonnes: Panoramic photography is a hobby of mine. These are taken mostly around the Hawaiian Islands. I stated doing panoramic photography in 2003, and these were all ground panoramas, and in low resolution by today's standards.
Ala Moana Beach Park, Waikiki and Diamond Head Panoramas
Ala Moana Beach Park Interactive Panorama
Diamond Head Bunker Interactive Panorama
Diamond Head Lighthouse and Beach Interactive Panorama
Duke Kahanamoku Lagoon and Beach Interactive Panorama
Grays Channel Waikiki Interactive Panorama
Magic Island Interactive Panorama
Aerial Panoramas Around Koko Crater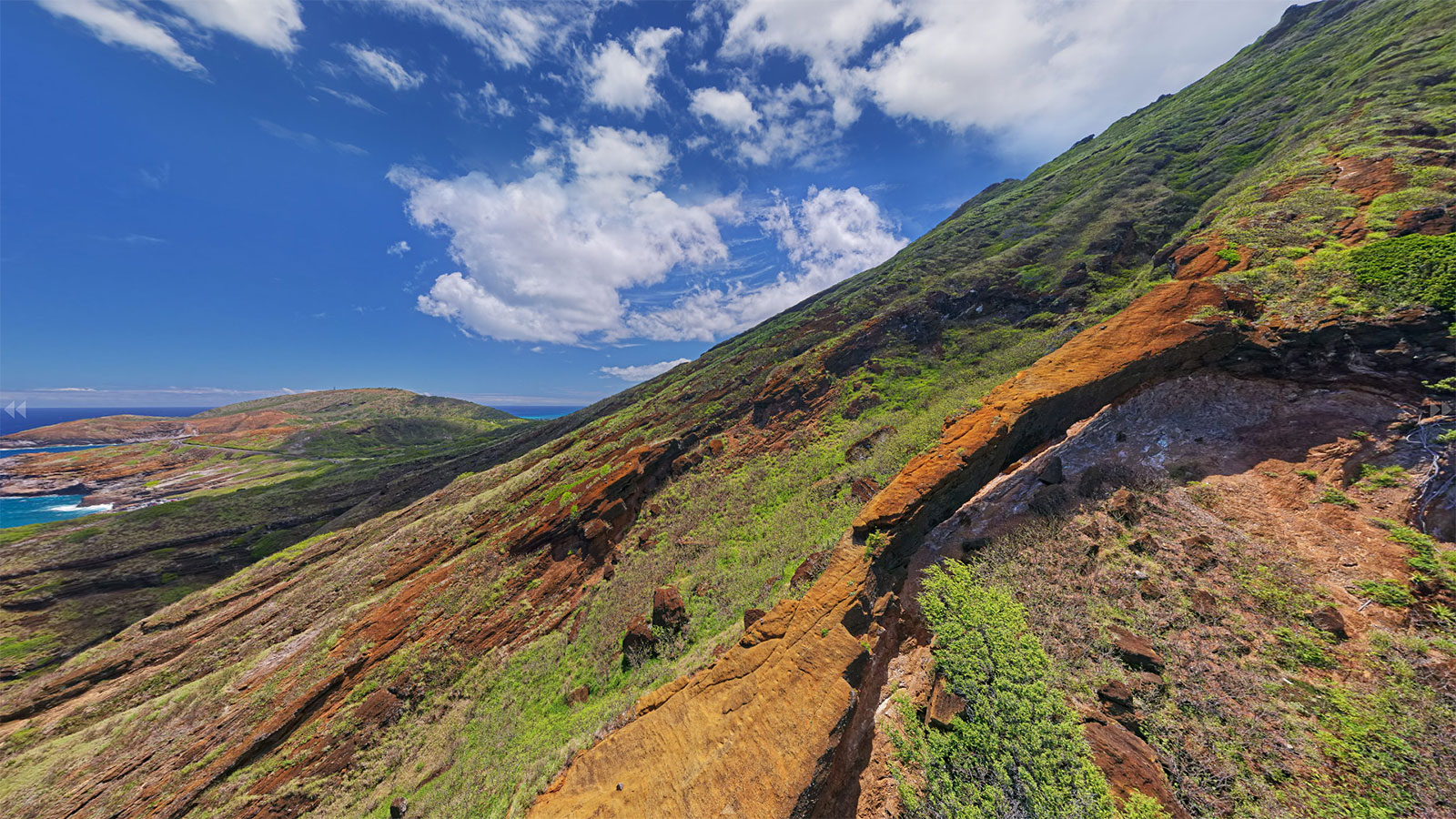 Koko Crater Panoramas Interactive Version
Halona Blowhole Lookout Interactive Version
Koko Crater Arch Interactive Version
Koko Crater Platform Interactive Version
Lanai Lookout – Oahu Interactive Version
Palea Point Interactive Version
Anaeho'omalu Bay and Waikoloa
Kailua Beach
Mauna Kea Beach
Makapuu Beach
Hanauma Bay
South Molokai
Halawa Bay, Molokai
---
Panoramic Photography
I usually create ground panoramas as part of our photography services for luxury hotels and resorts.
An interactive panorama lets folks interact with a panorama using their mouse or smartphone. They can tilt their phones or use the mouse to look right, left, up and down.
My aerial panoramas are mostly a hobby.
I generally share my Hawaii panoramas on Facebook, where they are popular.
Since Facebook only allows a small size image upload best seen on a mobile device, I upload my larger-multi resolution images on our server, and these show greater detail on desktop and HD T.V. screens.
---
More Panoramic Photography