360 Panoramas. Also referred to as 360 Virtual Tours
360 Panoramas have been around for over 20 years. The technology has improved significantly – it's easier to use, navigate, and load now.
Panoramas have been perceived as gimmicky in the past, but when well implemented, they can add value to the way you display your property.
360 Virtual tours add to the vignette of still photos that exist for your property. They are a wonderful way to show the layout and flow of a space, the all around views, the soaring ceilings and wonderful carpeting and flooring.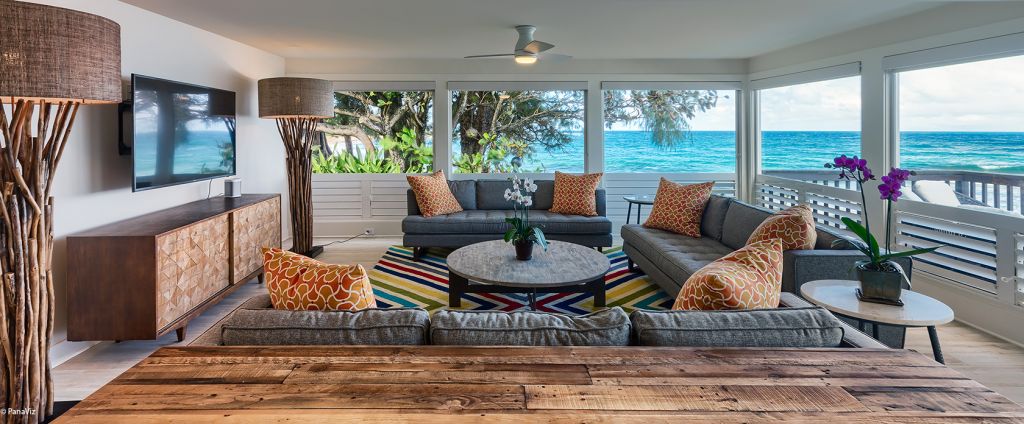 The interactive panorama is able to show what is behind and all around each scene.
Still Photos
You can see this house showcased via photos here.
[sc name="Ke_Kahakai_Hale Kauai Beach House"]